CR HOPE FOUNDATION | SAVE THE CHILDREN SAVE THE FUTURE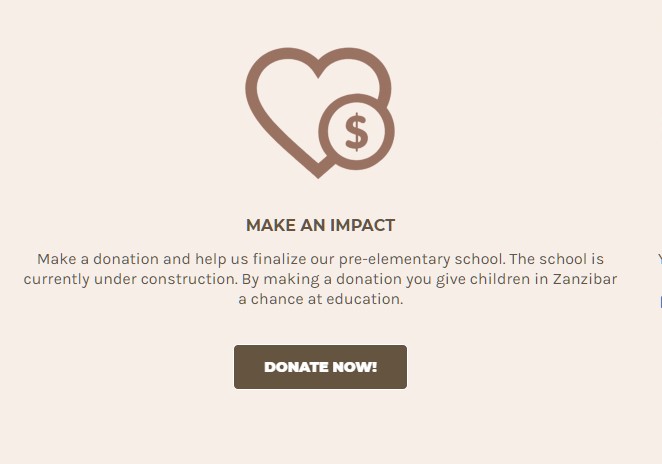 ABOUT CR HOPE
The CR Hope Foundation is a charity, not-for-profit organization launched in 2016 and registered in Zanzibar with license number L.2723.
The foundation's sole objective is to provide education, promote sports, and fight against poverty for children and youths in Tanzania. We bring people together, inspire and are transparent. So far, we've donated over a ton in terms of clothes and other goods and want to reach two tons by the end of the year.
Our programs will help school age children develop literacy and numeracy skills to help them succeed in the classrooms we are building and spur their interest in sports, community development and leadership.
A few years ago, co-founder of CR Hope, Casiano Ismaili Mbise was a souvenir seller on the tourist-filled beaches of Zanzibar who struggled to make ends meet.While he longed to go back to school to improve his English skills, he had no choice but to continue working to provide for his wife and six young children.
One day, a kind tourist named William Fraser made Casiano the offer of funding six months of English training, as well as financially supporting his family while he studied
This random act of generosity helped Casiano improve his English dramatically, which helped him secure a job in a local hotel.
Over the next five years, Casiano met people from all over the world, learning every day, and eventually managed to save enough money to open a shop of his own.
Where it began
The idea for 'Casiano Renos Hope' Foundation (CR Hope) was born in 2016, during a trip to the Tanzanian island of Zanzibar.
Founder Renos Fountoulakis was visiting the island and was moved by the struggles he witnessed the local people facing every day. Many children have no access to schools and barely have enough money to live. He wanted to help.
However, it was not until a chance encounter with Casiano that the idea for CR Hope really began to take shape.
Building Hope
After talking with Renos about their shared interests in education, Casiano offered to use a small piece of land that he owned to build a school in Kizimkazi, Mkunguni where local children could learn for free.
Renos and Casiano agreed that this would be the most effective way to help and improve the future of the locals. Casiano could even use his local network and friendships to save money on materials and tradesmen.
Casiano hopes that Zanzibar children can benefit from education the way he did.